Well, another week almost done! Nothing special planned for the Easter weekend – just hanging out with my family – which is my favorite thing to do. So let's get down to business:
Do you ever need an old version of software but can find it anymore? I've run into that issue a few times and discovered that the site OldVersion.com is indespensible. They've got tons of different versions of many, many programs from media players and graphics to security and utilities.
Next up is a bit of nerd humor: XKCD – the self described "…webcomic of romance, sarcasm, math, and language." The site contains adult language so it is not suitable for kids. Here's a sample: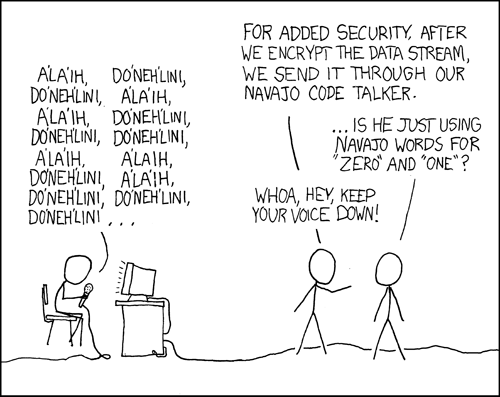 Google has a beta site they are calling knol. It's pretty cool because you can read and rate expert and not-so-expert papers on many subjects, and, if so inclined, contribute your own. To wit:
I really like this idea. This is one of the most powerful aspects of the internet: to learn and leverage the collective knowledge of others.
Finally, if you like to hit stuff, check out the Latin Percusion website. The've got loads of instruments to make just the noise you're looking for. They also have a kids percusion site. The kids stuff makes great gifts – for other peoples kids!